Manassas Youth Project
Massive 1 By Youth Project Carries Smaller Changes in Its Wake, Too

For years, homeowners in Point of Woods 1, 2 & 3 in Manassas tried, unsuccessfully, to get the U.S. Postal Service to repaint mail boxes in their neighborhoods. Weather-faded, tagged with graffiti and visible from the street, the free-standing boxes that serve as resident mail centers were an invitation to crime. Residents' requests were basically "returned to sender," with the U.S. Postal Service citing one delay after another.

This week residents got a big surprise. At least five of the mail centers have been freshly painted – thanks to the intervention of City officials and the pressure of the impending 1 By Youth "makeover" about to unfold in the neighborhood tomorrow morning, May 14.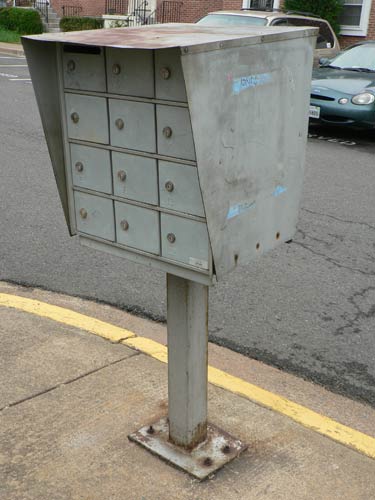 Mailbox Before.
---

That's when 700 1 By Youth volunteers from three states are coming into Point of Woods for a "one day, one community, one impact" project: mulching, landscaping, trash and litter pickup, playground rehab and Habitat for Humanity repairs. At the heart, they will be creating a community garden and gazebo gathering place to honor Sgt. John D. Conner III, the only city police officer to die in the line of duty (July 24, 1988). Tonight is the 23rd Annual Candlelight Vigil at the National Law Enforcement Officers Memorial in Washington, D.C. National Police Week is May 15-21.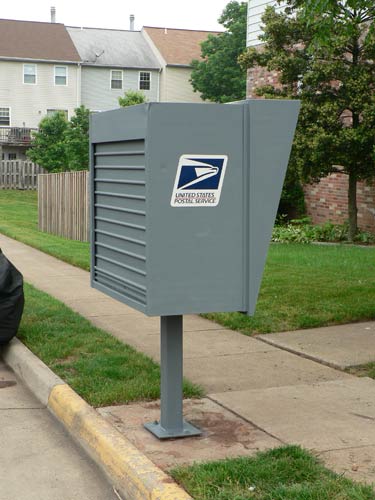 Mailbox After.
---

"This project has already been a success," beamed Ian Lovejoy, a member of the Point of Woods 1 & 2 homeowners association board and a member of the 1 By Youth planning team. "The clean mailboxes alone have improved the appearance of the community 100 percent."

To learn more about the project, go to www.1byyouth.com

Have a comment about a Prince William County Story?

Do you have a comment or question about Prince William County, Virginia? If you submit it here, other visitors can read it; answer it; learn from it, or otherwise comment on it. An e-mail address is not required.

---
Manassas Youth Project | Apple Federal Credit Union | Childrens Farm | City Center of Manassas Park | Community Appearance Alliance Award | ECPI College of Technology & Medical Careers Institute School of Heath Science | Huge Georgetown South Community Service Project | Jewell Technical Consulting (JTC), Inc. | July 4th HMI City of Manassas | Kehoe Shares 'Midwives for Haiti' Trip with Doulas | Langston Law Firm | Manassas Battlefield Park | Manassas National Battlefield Park | Manassas Wins State Award | Old Dominion Speedway | Prince William County Fair |
---
From Manassas Youth Project to Manassas | Prince William County Virginia Blog | Dale City | Dumfries | Lake Ridge | Gainesville | Montclair Virginia | Occoquan | Quantico | Woodbridge | Prince William County Schools | Prince William County Fire & Police | Prince William County Libraries | Prince William County Animal Services | Prince William County Doctors | Prince William County Dentists | Prince William County Lawyers | Prince William County Realtors | Prince William County Insurance Agents | Prince William County Financial Planner | Prince William County Nursing HomesPrince William County Car Repair | Prince William County Shopping | Prince William County Restaurants | Prince William County Entertainment | Prince William County Recreation | Prince William County Churches | Prince William County Commute | Prince William County Washington D.C. | Top 10 Things to Do in Prince William County | Prince William County Forum | Prince William County Virginia News | Prince William County Questions |
---
Home Page

About Us | Contact Us | Advertise | Site Search | Terms of Use |
---