Jewell Technical Consulting, Inc. (JTC)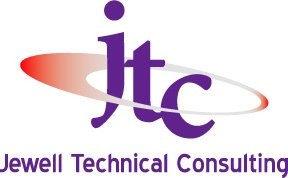 JTC Inc.
9500 Technology Drive
Manassas, Virginia 20110
703-794-1225
www.jtcinc.net

Dell Certified Partner

Cisco Certified Partner

Microsoft Certified Partner


Jewell Technical Consulting, Inc. (JTC) is a total IT solutions provider headquartered in Manassas, Virginia. We offer a wide range of IT services, from network LAN and WAN architecture and desktop support, to on-siteengineering services and web and open source development.
JTC specializes in providing complete IT solutions to small to medium businesses. Our partnerships with world-class companies such as Microsoft, Dell, and Cisco, in addition to our experience, Managed Services Agreements, and dedication to customer support, is changing the way businesses budget for and approach their IT support needs.
Please browse our website to learn more about JTC's expertise in disaster recovery solutions, our partnerships, and our dedication to our customers.
John M. Jewell

President / CEO
Jewell Technical Consulting, Inc.
Certified Microsoft Partner
Dell Solutions Provider Direct
Dell Registered Partner
Cisco Registered Partner
(703) 794-1225
www.jtcinc.net/
Jewell Technical Consulting, Inc. (JTC) Map & Directions (click on marker for your personalized directions)
---
Have a comment about a Prince William County Story?

Do you have a comment or question about Prince William County, Virginia? If you submit it here, other visitors can read it; answer it; learn from it, or otherwise comment on it. An e-mail address is not required.

---
Apple Federal Credit Union | Childrens Farm | City Center of Manassas Park | ECPI College of Technology & Medical Careers Institute School of Heath Science | Huge Georgetown South Community Service Project | July 4th HMI City of Manassas | Langston Law Firm | Manassas Battlefield Park | Manassas National Battlefield Park | Old Dominion Speedway | Prince William County Fair |
---
From Jewell Technical Consulting (JTC), Inc. to Manassas | Prince William County Virginia Blog | Dale City | Dumfries | Lake Ridge | Gainesville | Montclair Virginia | Occoquan | Quantico | Woodbridge | Prince William County Schools | Prince William County Fire & Police | Prince William County Libraries | Prince William County Animal Services | Prince William County Doctors | Prince William County Dentists | Prince William County Lawyers | Prince William County Realtors | Prince William County Insurance Agents | Prince William County Financial Planner | Prince William County Nursing HomesPrince William County Car Repair | Prince William County Shopping | Prince William County Restaurants | Prince William County Entertainment | Prince William County Recreation | Prince William County Churches | Prince William County Commute | Prince William County Washington D.C. | Top 10 Things to Do in Prince William County | Prince William County Forum | Prince William County Virginia News | Prince William County Questions |
---
Home Page

About Us | Contact Us | Site Search | Terms of Use |
---