Winter Wonderland Train Show is Dec. 13-17
Back by popular demand, the National Capital Trackers (www.trackers2010.org) will be exhibiting their festive, magical and truly awe-inspiring Christmas landscape at the Annual Winter Wonderland Train Show in Manassas.
The Winter Wonderland Model Train Show is Dec. 13-16 from 5 to 8 pm and Dec. 17 from 10 am to 4 pm at the Center for the Arts at the Candy Factory, 9419 Battle Street, Manassas, one block from the Train Depot. Santa is expected to be "in the house" on Dec. 16 and Dec. 17.
Admission is free to the community, but everyone is encouraged to bring donations of either a canned good or a new unwrapped toy for Northern Virginia Family Services' SERVE shelter.
Evoking the holiday winter wonderland of the past, this landscape comprises mountains, bridges, rivers, cities, towns and villages, with various locomotives and cars in "o" gauge.  The landscape includes snow and sounds of a railroad community.
The popular holiday train show has been attracting people of all ages to Manassas for more than six years.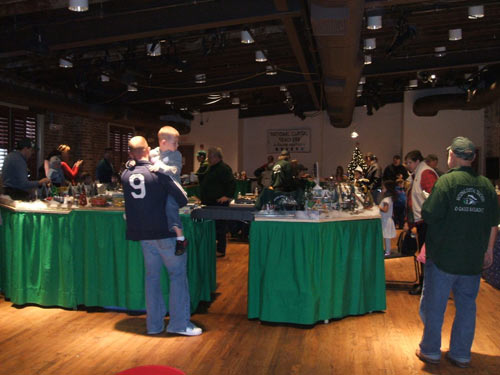 Winter Wonderland Train Show (photo 1).
---
"I like to see other people's work and how they build their miniature worlds," says Curtis Brookshire, a City of Manassas resident and fellow model railroader.  Brookshire is also a Norfolk Southern official and participates in VRE's Operation Lifesaver Santa Train.  "Besides, it's fun to watch little trains go around."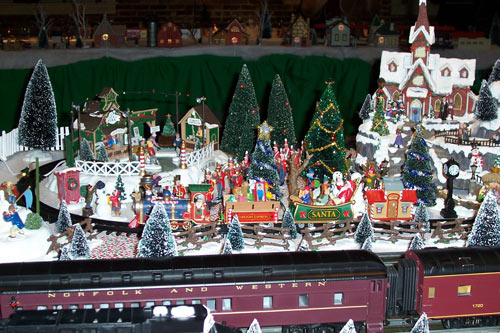 Winter Wonderland Train Show (photo 2).
---
The event is sponsored by Recreation Manassas, Inc., The National Capital Trackers, Center for the Arts at the Candy Factory, and City of Manassas Neighborhood Services. For more information, contact Marci Settle at 703-330-2787 or e-mail recreationmanassas@comcast.net.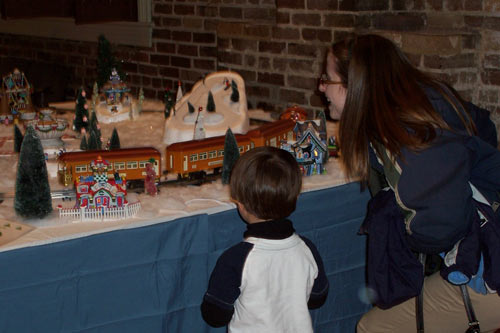 Winter Wonderland Train Show (photo 3).
---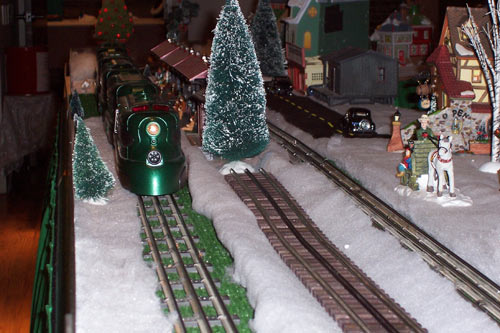 Winter Wonderland Train Show (photo 4).
---
Have a comment about a Prince William County Story?

Do you have a comment or question about Prince William County, Virginia? If you submit it here, other visitors can read it; answer it; learn from it, or otherwise comment on it. An e-mail address is not required.

---
From Winter Wonderland Train Show is Dec. 13-17 to Prince William County Forum |  Prince William County Virginia Blog |  Dale City |  Dumfries |  Gainesville|  Lake Ridge |  Manassas |  Montclair Virginia |  Occoquan |  Quantico |  Woodbridge|
---
Prince William County Schools | Prince William County Fire & Police | Prince William County Libraries | Prince William County Animal Services | Prince William County Doctors | Prince William County Dentists | Prince William County Lawyers | Prince William County Realtors | Prince William County Insurance Agents | Prince William County Nursing Homes |Prince William County Car Repair Shops | Prince William County Shopping | Prince William County Restaurants | Prince William County Entertainment | Prince William County Recreation | Prince William County Churches | Prince William County Commute | Prince William County Washington D.C. Trip | Top 10 Things to Do in Prince William County | Prince William County Virginia News | Prince William County Questions |
---
Home Page 

About Us | Contact Us | Site Search | Terms of Use / Privacy Policy |
---