Birth Matters Chapter Prince William County Opens
Marilyn Alger and Sharon Hamon-Boomer are opening a new local chapter of Birth Matters Virginia (www.BirthMattersVirginia.org) in Prince William, with the goal of building bridges in the community between care providers and the women they serve. Both women are doulas; Alger is also a massage therapist and Hamon-Boomer co-facilitates postpartum support groups for Latinas at Manassas Midwifery and Women's Health Center.

Birth Matters Prince William will be part of a statewide organization with local groups of parents and professionals who share information, offer support and affirm the rights of women and families to make informed choices throughout the childbearing years. Local chapters like Birth Matters Prince William have been active throughout the commonwealth, including Northern Virginia. Birth Matters Prince William will also participate in celebrating individuals who offer superior care to women with annual awards and recognition.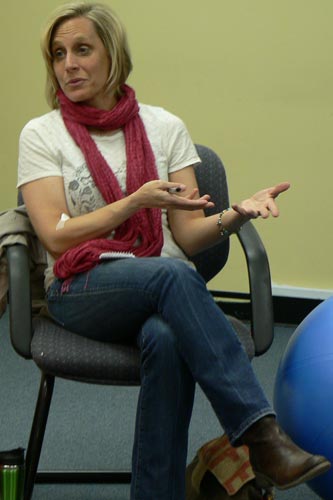 Freelance writer and women's health advocate Sheryl Rivett is active in Birth Matters Virginia's Northern Virginia Chapter.
---

The push to form a local chapter came after two educational sessions - a February 9 "Grand Rounds" at Prince William Hospital and a March 8 meeting with Birth Matters Virginia member and women's health advocate Sheryl Rivett - revealed a lack of support for births attended by midwives who are not doctor employees, lack of support for natural birth options and lack of support for breastfeeding as outlined in the Healthy People 2020 Initiatives.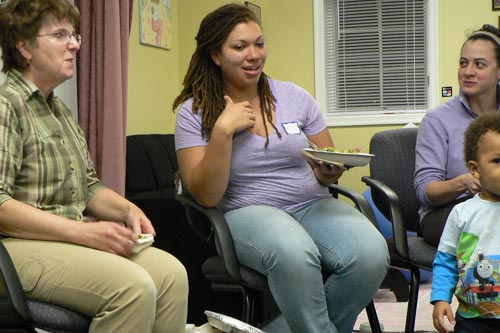 Lactation consultant and registered nurse Rosemary Wlaschin with doula Sharon Hamon-Boomer and student midwife Susana Vega
---

"The common ground is, we all want a safe place to express ourselves and share our unique birth stories," says Hamon-Boomer.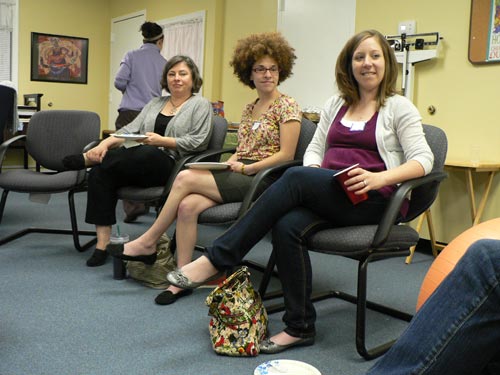 Massage therapist Kerri Bundy, Prince William Health Department family planner Hannah Cutts, and Bradley childbirth educator Cathy Harris.
---

Birth Matters Prince William meets the second Thursday of the month at 5:30 pm at 8425 Dorsey Circle, Suite 102, Manassas. Next meetings are April 12 and May 10, 2012. For more information, call 703- 330-3285 or visit www.manassasmidwifery.com.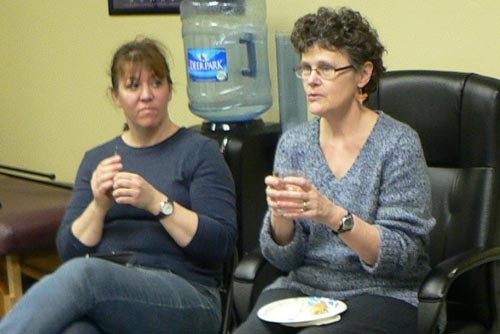 Doula and massage therapist Marilyn Alger and certified nurse midwife Kathleen McClelland.
---
Share your experience with this doctor or another PWC physician!

We'd love to hear your comments and/or opinions. If you submit them here, other visitors can read them, learn from them, rate them and comment on them. An e-mail address is not required.

---
From Birth Matters Chapter Prince William County Opens to Prince William County Doctors | Prince William County Virginia Blog | Dale City | Dumfries | Gainesville | Lake Ridge | Manassas | Montclair Virginia | Occoquan | Quantico | Woodbridge |
---
Prince William County Schools | Prince William County Fire & Police | Prince William County Libraries | Prince William County Animal Services | Prince William County Dentists | Prince William County Lawyers | Prince William County Realtors | Prince William County Insurance Agents | Prince William County Nursing Homes | Prince William County Car Repair Shops | Prince William County Shopping | Prince William County Restaurants | Prince William County Entertainment | Prince William County Recreation | Prince William County Churches | Prince William County Commute | Prince William County Washington D.C. Trip | Top 10 Things to Do in Prince William County | Prince William County Forum | Prince William County Virginia News | Prince William County Questions |
---
Home Page

About Us | Contact Us | Site Search | Terms of Use |
---